By KAY SHIPMAN FarmWeek | October 4, 2022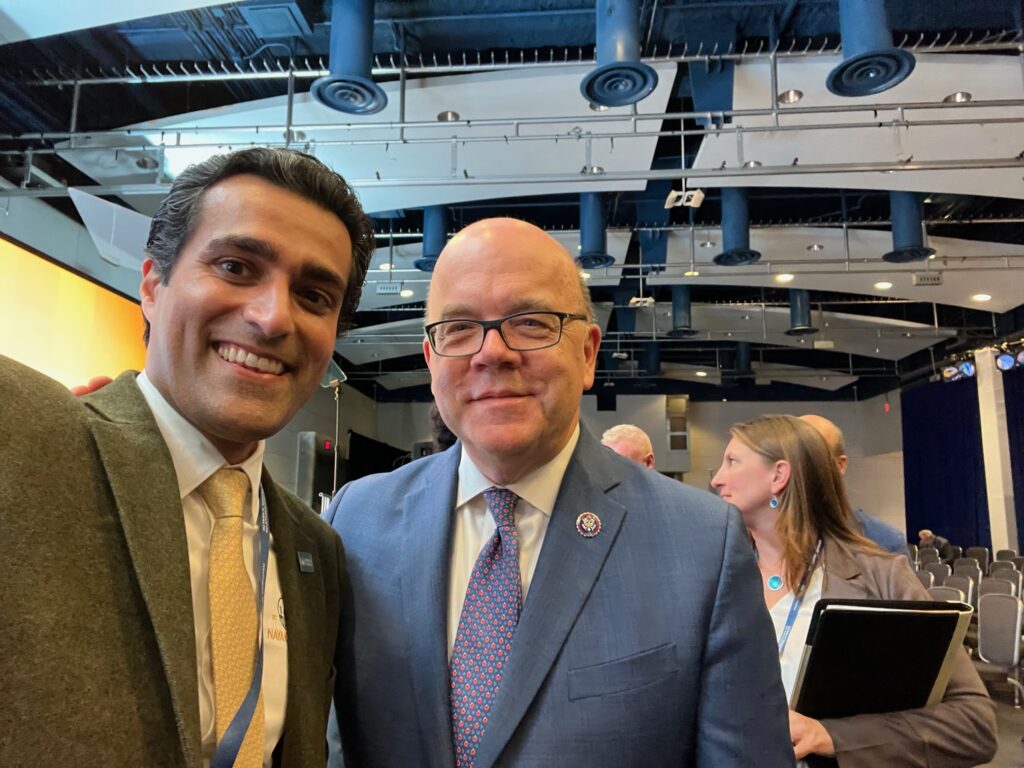 Sharing ideas with national and even global leaders who fight hunger "energized" a new Grundy County farm owner who donated his first sweet corn July 28.
Two months after making that first delivery, Dr. David Nayak, a Chicago physician, participated in the White House Conference on Hunger, Nutrition and Health. Nayak Farms has donated tens of thousands of pounds of fresh sweet corn to food banks across Illinois and continues harvesting sweet corn. Nayak declined to estimate how many pounds have been donated, adding with a chuckle he didn't want to tempt fate.
"We believe food is medicine," the doctor said of his fellow conference participants. It was humbling to share stories and learn from and collaborate with others, he added.
In October, Nayak and his wife, Alicia, bought 160 acres near Gardner with an idea to fight hunger by growing and donating food. His farm operator, Brian Christensen, planted sweet corn on 16 acres and corn and soybeans on the remainder.
A member of the Kendall-Grundy Farm Bureau, Nayak noted the White House recognized his small farm and its commitment to fight hunger in Illinois, Indiana, Iowa and Missouri by donating fresh sweet corn and green beans. Nayak's goals are to donate 1 million pounds of fresh sweet corn by 2026 and 50,000 pounds of green beans in 2023 and 2024.
Among many great experiences some special exchanges stood out for the central Illinois native.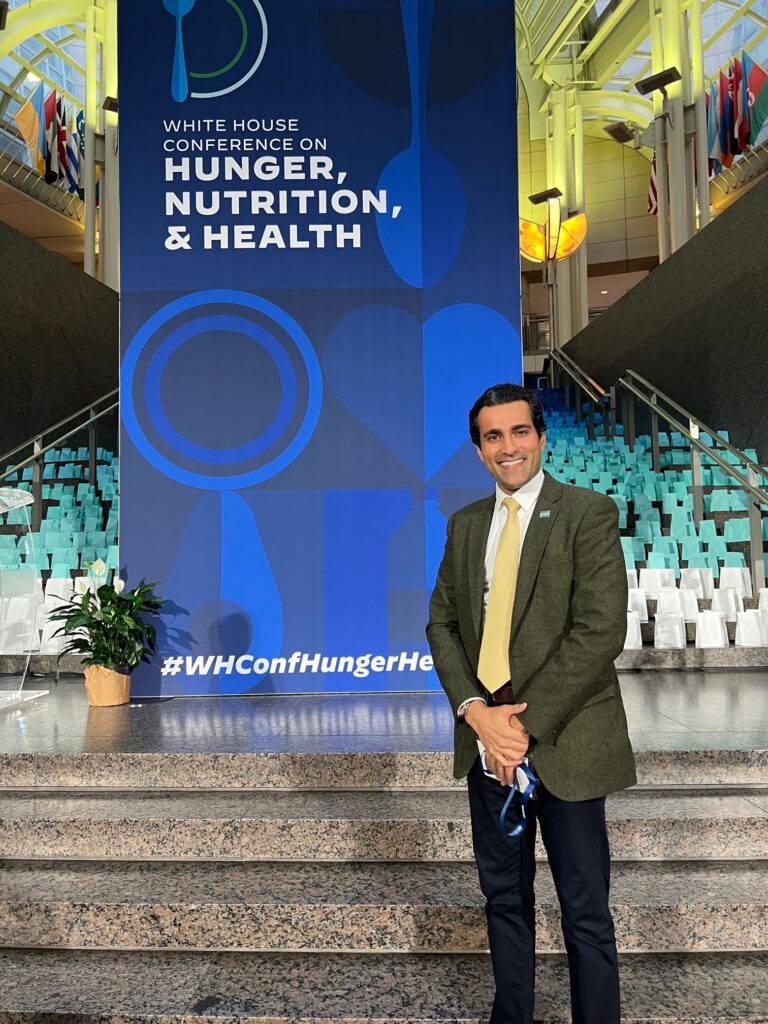 He spoke with Spanish Chef Jose Andres, founder of World Central Kitchen, a nonprofit that provides meals following natural disasters. "He challenged us (Nayak Farms) to get better and more efficient, to understand other vested interests and to think even more outside the box," Nayak said.
Nayak also spoke with Rep. Jim McGovern, D-Mass, "a longtime, passionate champion for health." Nayak said McGovern has spearheaded bipartisan efforts and worked "to bring all sides of the political spectrum together because we all agree on the what – to end hunger."
Nayak believes a system needs to be created to provide farmers with incentives to donate food. Nayak Farms is donating the sweet corn to food banks, while the doctor's foundation, Strength to Love, is coordinating the truck drivers, fuel and logistics.
"It's very expensive, what we're doing. No farmer can (afford) to do this on this scale," he said, adding that policy is needed to support farmers and provide incentives.
Nayak plans to add green beans, which he said can be double cropped, and buy a green bean picker. As for his sweet corn, "we plan to improve our logistics and our yields," he added.
Nayak, who bubbles with enthusiasm, said, "I came out more energized than I went in. We must stay connected to this mission. God is calling us to feed our state. We have to be resolute."